100% MADE IN ITALY —
The concept of made in Italy is associated with so many words – excellence, culture, elegance, quality, luxury, and family values to name just a few – and its idiosyncrasies can be identified through six distinctive traits which are the true values of made in Italy: utmost love for aesthetics; exceptional craftsmanship; a deep connection with culture and tradition; the value of families and communities; a variety of manufacturing skills; and the irresistible charm of 'the Italian way of life'.
I remain deeply inspired by these values that guide LMH along its creative path, giving rise to a selection of key pieces where the most exquisite craftsmanship in the world meets designs showcasing contemporary, wearable elegance and impeccable quality.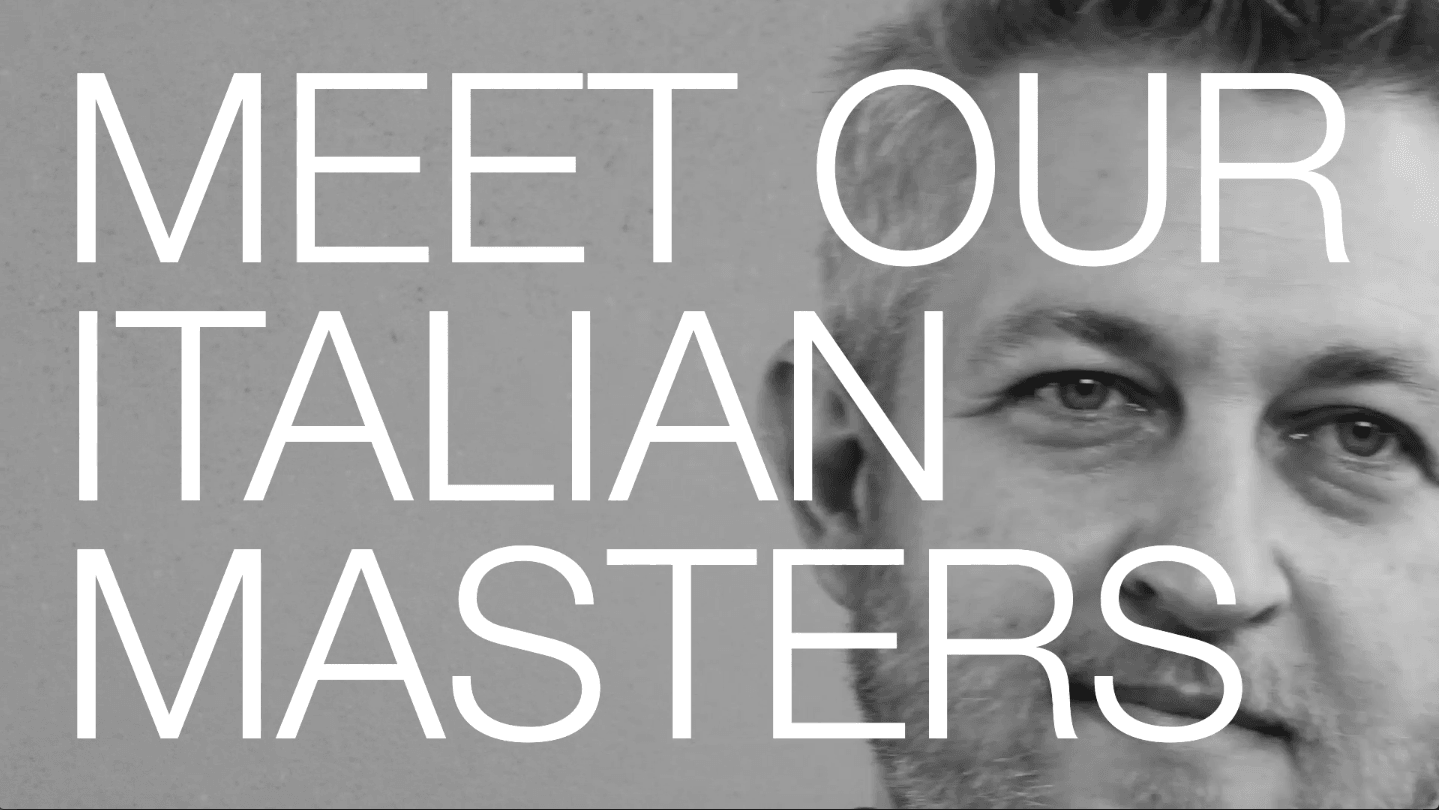 ARTISANAL PRODUCTION —
Luxury clothing requires great expertise and passion. That's why we work with some of the best artisanal manufacturers in Italy, selected based on their outstanding skills and the heritage of their region of origin, harnessing their unmatched techniques, attention to detail, and pure talent. Each piece of luxury fabric is treated with utmost mastery to ensure a level of uniqueness and perfection that no machine can match. The result? Timeless garments, woven from the best fabrics in the world, that are durable and which maintain their aesthetic perfection.
MADE BY PEOPLE —
Machines and other automated processes can be of invaluable help to human work, but i find that only human skills and instincts and abilities lead to true excellence in the clothes we wear. That is why every single piece of my essentials collection is handcrafted by the most skillful Italian masters, to ensure you experience an unparalleled level of uniqueness and perfection in fit and every nuanced detail. Because, as we always say, you deserve the very best the world has to offer, and that requires the very best people.
LUXURY IS ABOUT DETAILS —
The difference between something good and something great is attention to detail. That's why we design with such care even the smallest detail of our essentials collection, not only using the most luxurious raw materials and the best artisans the world has to offer but also precious mother of pearl buttons, metal accessories handcrafted by selected smiths, boxes and packaging created with the most beautiful natural paper and fabrics. Because details matter, and it's always worth taking time to get things just right.
BEYOND THE PRODUCT —
To ensure excellence in every aspect of your experience with LMH, from the choice of paper for our boxes to our smooth and dependable shipment process, some of the most world-renowned Italian companies help us manage every detail beyond our essentials collection. When it comes to your luxury essentials, my motto is that nothing but perfection will do.
— Facebook
— Instagram
LINDA MEYER HENTSCHEL
Welcome to Linda Meyer-Hentschel. Thank you for messaging - we'll respond shortly.
10:40